Problem
How we tripled the sales of Lounge Life in just 3 months while spending less money on ads.
Australian furniture brand.
OVERALL RESULTS SO FAR
+ 919 %
ROI
$ 3,770,517 +
Generated in sales
Challenge
The Challenge
The coronavirus pandemic had just gotten serious. Wait times from suppliers in China were extremely long. Countries (ie Australia) around the world were instigating lockdowns. And Lounge life was deeply impacted, on the verge of collapse.
They were forced to fire a few employees in order to cut costs. The situation was dire.
They had to find a way to boost sales significantly over the coming quarter.
That's where we stepped in…
Approach & Strategy
We conducted a deep audit of the account and immediately spotted some major gaps that needed to be fixed.
The tracking setup was not optimal, the account structure was inefficient, and creatives needed a refresh… so we got to work.
The first step was making sure that we set up all the correct conversions and tracking parameters.
For example, many sales came from people calling, so we made sure to set up the "Contact" pixel conversion to fire when someone clicked on the phone number on the site.
This ensured that we can feed the pixel with high-quality data and optimize the campaigns based on that data.
After that, we executed a complete overhaul of the campaign structure and creative strategy. Through careful planning, we implemented our secret unique Top Notch Media Buying Process (we're still working on a new name).
That, combined with unique new creatives and following our custom optimization strategy resulted in…..well check out the next section to see the results.
Sneak peek:
take a look at one of Lounge Life's ads
4. Result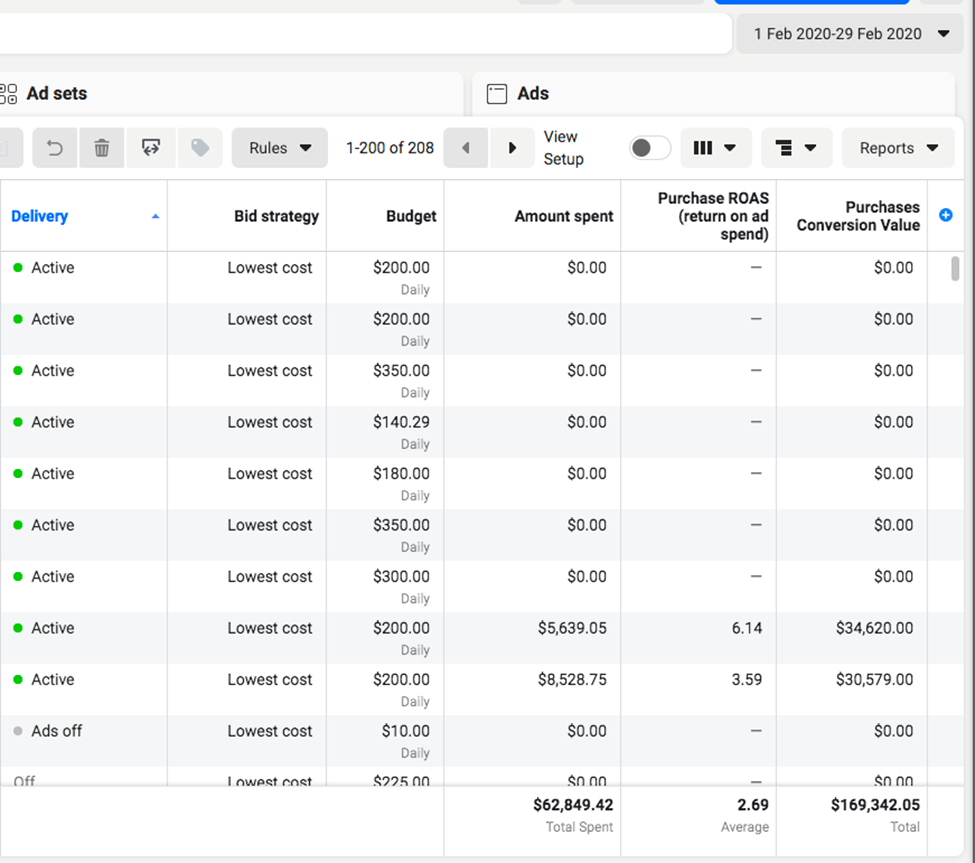 Before:
In the month we started working together, the client spent almost $63k to generate $169k. A ROAS of 2.69.
After working with us (1):
We were forced to cut down ad spend due to logistical reasons, however in just 3 months with a spend of $44K we generated $539K of sales, at a ROAS of 12.31
After working with us (2):
Almost $3.8 Million dollars in sales generated for a client since beginning our engagement, at an average ROAS of 9.19.
Testimonials
"I'm very satisfied and happy with the results from Eri. The campaigns are exceptionally well thought out and executed. I would recommend them to any business owner looking to grow their business."
Matt A.
Lounge Life